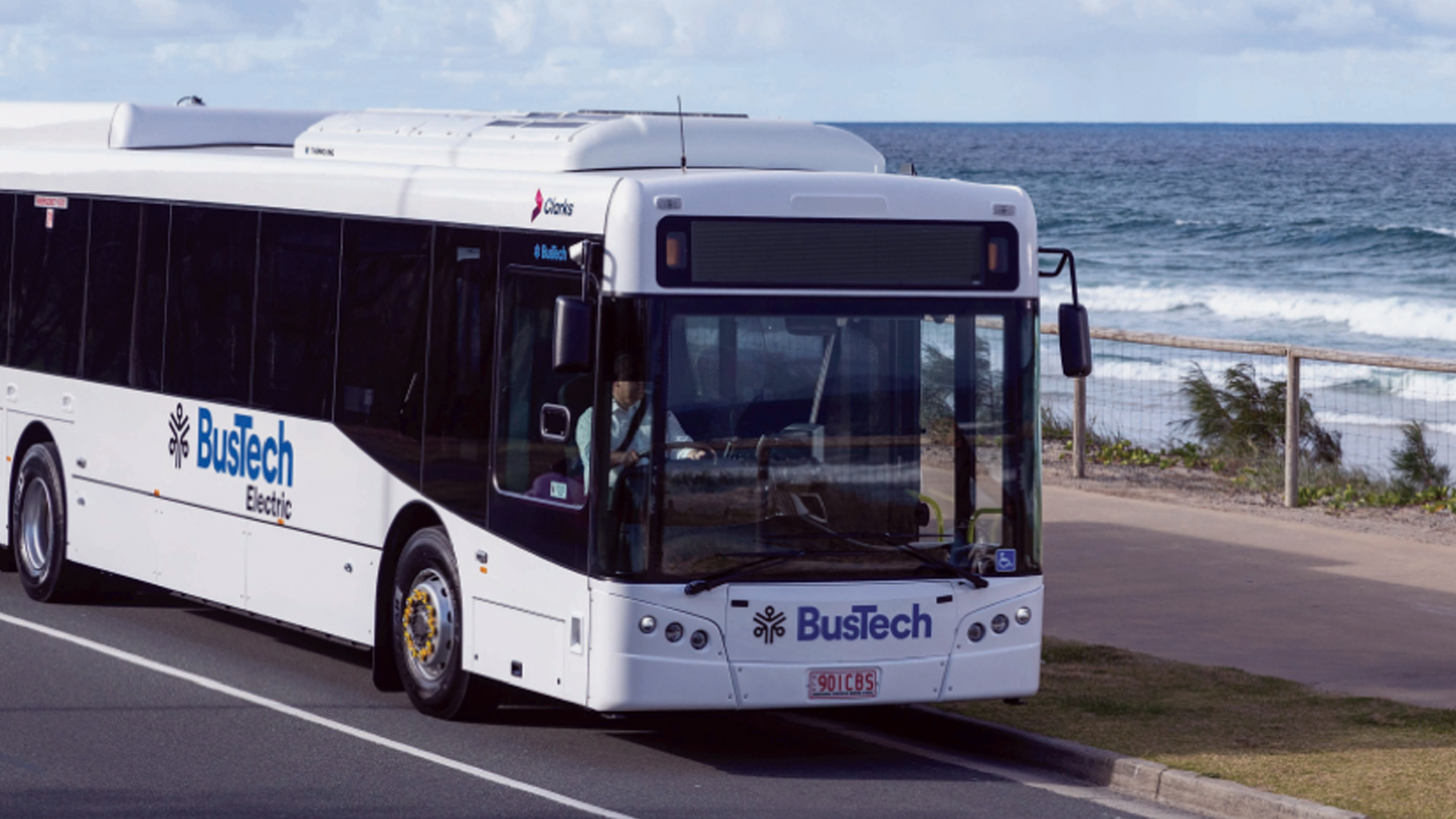 The sleek lines of Australia's first designed and manufactured electric bus — the BusTech ZDI-450 – will be a highlight at the Australasia Bus and Coach Expo, in Sydney, on October 5 and 6, 2022.
Developed by transport innovator BusTech, the ZDI-450 represents the next generation in connected zero emission transit and will soon be a familiar sight in public and private bus services around the country.
The ground-breaking design has been tailored for Australian conditions with a 452 kWh battery capacity that is the most powerful of its kind in the Australian market, and a rapid charge time of just two hours.

The durable, marine-grade stainless steel chassis has been tested over 300 million km. Its lightweight integrated structure has room for 45 seated and 21 standing passengers in a stylish interior designed for safety and comfort.
Ten of the innovative new electric coaches are currently on order and the first one has been delivered to the Clarks Logan City Bus Service, in Queensland. (can we name client and would they be willing to give us a quote?)
The ZDI-450 is the centrepiece in BusTech's manufacturing strategy which aims to fastrack the clean energy transformation in the public transport sector with innovative designs made to suit Australian conditions.
"Public transport is one of the biggest producers of greenhouse gas emissions. If we want to protect the environment, we need to move on that now," said BusTech Chief Operating Officer and General Manager of Queensland operations Martin Hall.
"We are partnering with world class technology providers to build Australia's manufacturing capability and grow the local supply chain.
"Our target is to produce 200 vehicles a year, initially to meet the need for efficient, low emission public transport in urban areas. 
"We have already had a lot of inquiry from the mining resource sector and we expect to see significant uptake there as more infrastructure becomes available."
Bus Tech has been developing the new electric bus for the past three years and has completed extensive testing at the company's depots in Adelaide, South Australia, and at Burleigh Heads, on the Gold Coast. 
The company's integrated architecture is designed with cost-efficiency and sustainability in mind enabling the transition from diesel to electric to hydrogen power over the life of the vehicle.