Today is a new day for the next generation of connected transit, as Precision Buses and Bustech becomes one integrated mobility brand – BusTech Group.
Building on its successful foundation as Australia's leading independent bus manufacturer, BusTech Group rebrands with a renewed promise to deliver innovative, low-emission mobility solutions to drive the future of mass mobility in Australia.
"The BusTech Group rebrand reinforces our vision to fuse new transport technologies with our unrivalled bus experience to create innovative mass transit solutions," says Christian Reynolds, ex-Tesla executive and Group Managing Director of the new BusTech Group.
"It's our advanced technology capabilities that puts our buses at the heart of connected transit solutions. Through this rebranding, we can draw upon our collective experience and knowledge of the mobility solutions sector to deliver next generation connectivity for our customers", continues Reynolds.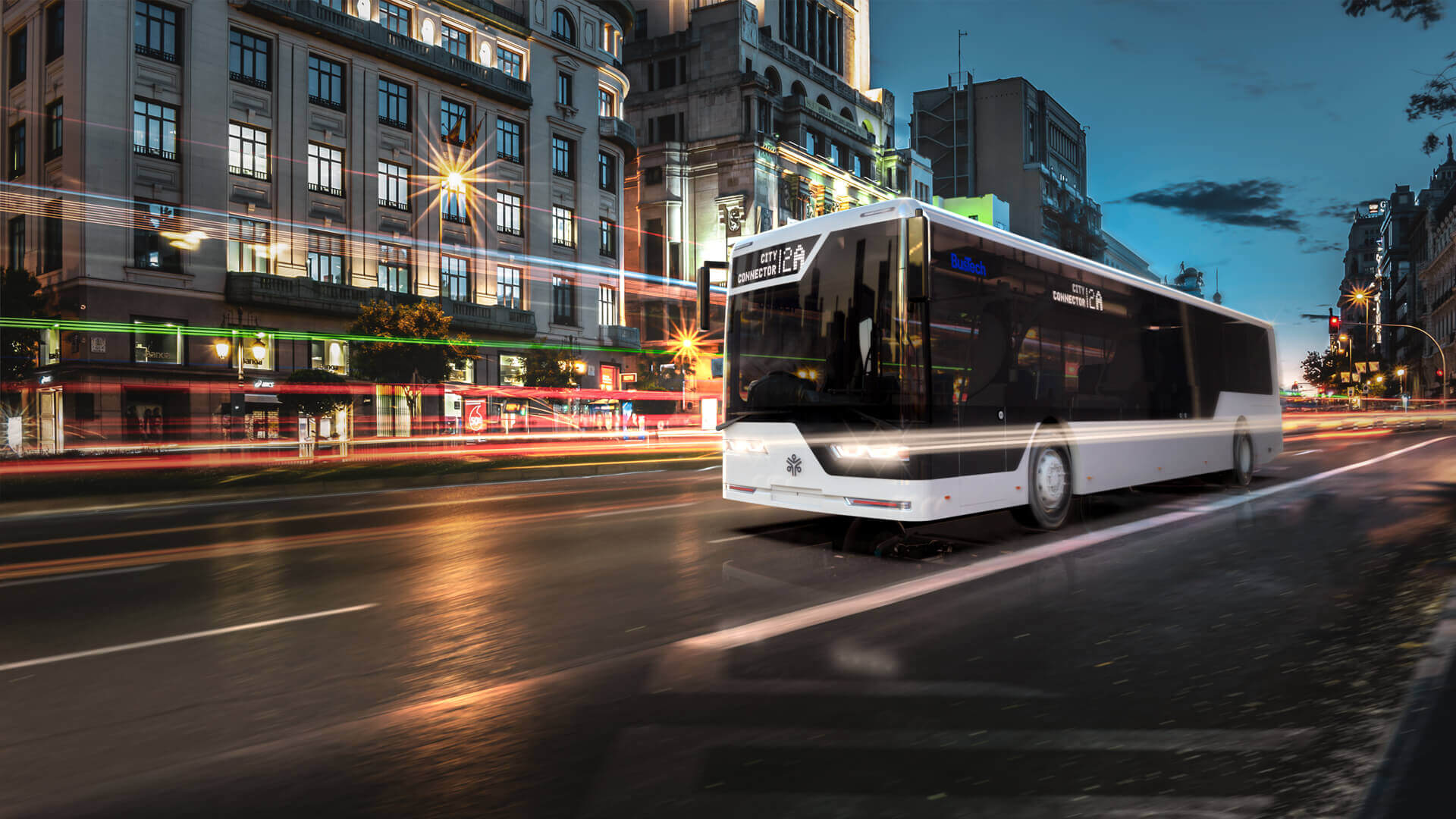 This connectivity is centred on delivering solutions that help bring vehicle networks together via telematics, passengers together via on-board communication enablement, and operators together with their passengers via smart scheduling. To assist with the delivery of its vision to create the next generation of connected buses, BusTech Group has recently announced strategic partnerships with Proterra, Cummins and Hydrogenics.
Stacey Perkins, Chief Executive Officer, BusTech SA, says that "this is an exciting time for us as we further unify the two businesses under one integrated mobility brand. Since the merger of Precision Buses and Bustech in 2019, the group has increased its capacity and technical collaboration. Through our combined capabilities, BusTech Group will address emerging opportunities from advancement in market-driven changes and driveline technology."
Thinus Steyn, Chief Executive Officer, BusTech QLD, agrees, "together, we have already achieved a number of significant milestones, including the recently awarded 10-year Adelaide Metro bus supply contract for the South Australian Government. Harmonizing the two brands will strengthen our capacity to meet market demand and execute on our technology and innovation roadmap."
The new BusTech Group combines Adelaide-based Precision Buses and Queensland based Bustech, to become the only major bus manufacturer and body builder to be 100% Australian-owned. With 3 active manufacturing sites in Burleigh Heads, Adelaide and Tasmania, its buses are designed, engineered and manufactured in Australia with 95% of parts and components sourced from within Australia from local SMEs.
With a focus on increasing investment in their engineering resources, BusTech Group continually look for new ways to help better serve its customers.
Across the Fusion Mobility Group, owner of the BusTech group, we share an advanced manufacturing ethos and capabilities with our sister mobility brands; Brabham Automotive, Swagman, and Evant," adds Christian Reynolds, "which means that we can draw on our breadth of knowledge from the automotive industry to design, build and deliver market-leading mobility solutions tailored to the needs of our customers."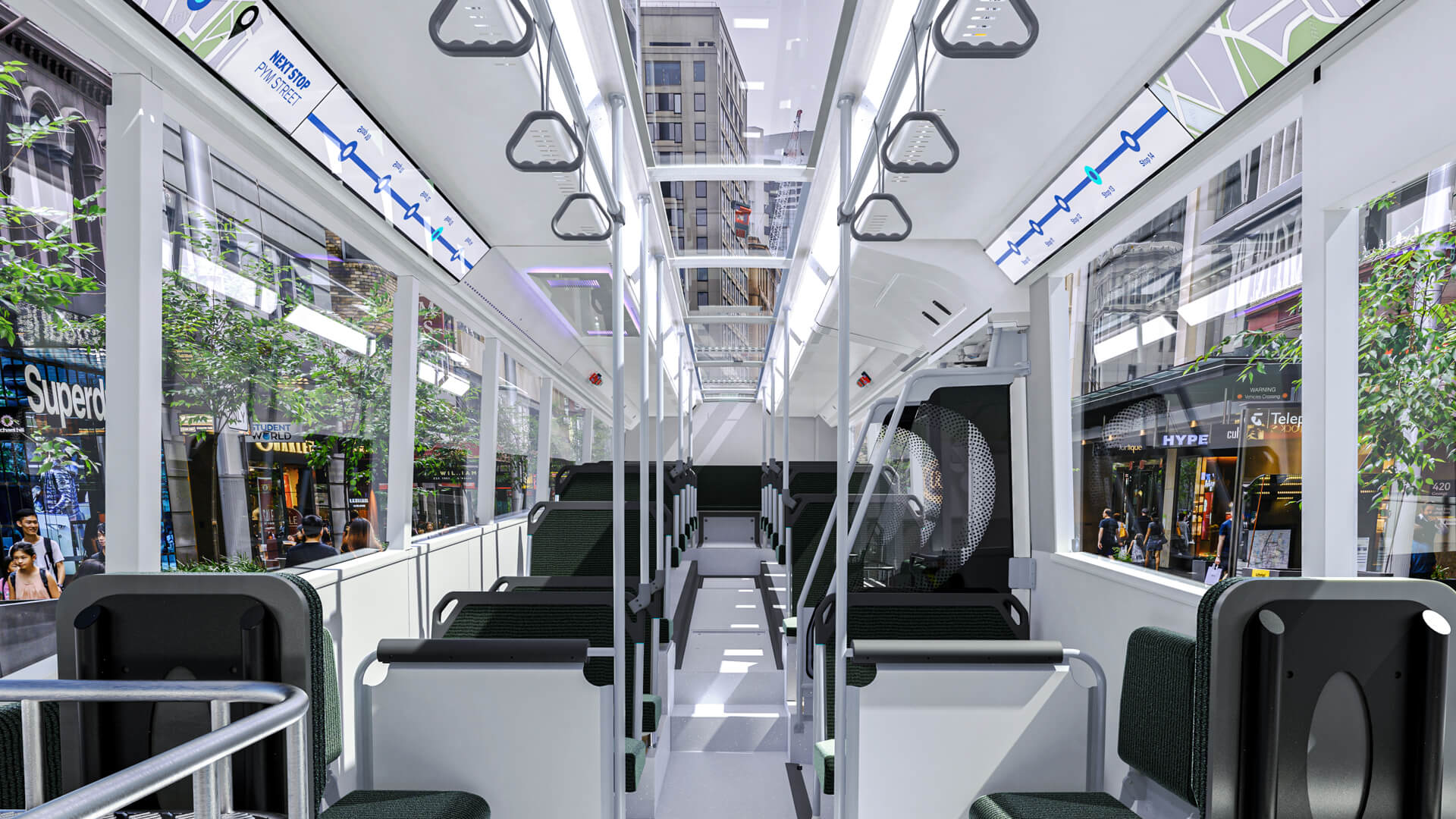 Accommodating and adapting to the unique needs of their customers is central to the success of the company. In NSW, BusTech Group recently delivered its first Panel #3 compliant buses for NSW operators. The group has also had its Australian designed, engineered and manufactured electric bus, the Proterra ZDI, approved as Panel #3 compliant which is available for purchase by operators in NSW.
To further meet the needs of its NSW-based customers, BusTech Group has commenced development of its NSWbased manufacturing facility, which will focus on zero-emissions technology buses for the Sydney and NSW markets. This new facility is due to open in 2021.
Since developing Australia's first e-bus in 2015/16, BusTech Group has not only advanced its technical capabilities, but has also pioneered the creation of a zero-emission bus future in Australia. This pivot to providing innovative zero-emission transport solutions reinforces BusTech Group's commitment to smart engineering and accelerating the future of clean, efficient and emission-free public transport in Australia.
Kasia Pitman, Director of Sustainability, BusTech Group, affirms the need for urgent action in addressing the unprecedented challenge of climate change and growing concerns for local air pollution
BusTech Group will play an important role in accelerating the creation of new mass transport solutions to support Australian federal and state government commitments to achieve net zero emissions by 2050,"she says. "Our newly adopted Corporate Social Responsibility Strategy has been designed to enhance the positive impact of our buses and our overall business on the lives of Australians."
Kasia points out that BusTech Group is "working on smart and sustainable architecture solutions to deliver connected and efficient transport technology through focusing on whole life cycle thinking and the principles of circular economy. We are committed to reducing our environmental footprint though advancing the efficiency of our operations as we grow our volume and manufacturing presence across Australia."
One of the ways BusTech Group is decreasing its carbon footprint is by building and sourcing manufacturing capabilities within Australia and repatriating highly skilled engineers back to Australia from Europe. Employing 270 staff across the group and with a focus on localised supply chains, BusTech Group is passionate about creating lasting economic benefits in Australia.
"Sovereign capability in Australia has never been more important," says Christian Reynolds. "At BusTech Group, we are passionate about sourcing local supply chains and empowering SMEs, which in turn creates economic benefit and generates additional employment opportunities in Australia. With the majority of buses ultimately being funded by state governments, we ensure that taxpayer's money is reinvested in local supply chains rather than being sent overseas."
BusTech Group has also established apprenticeship programs at each of their manufacturing facilities, and works directly with industry, government and employers to create broader pathways to employment within BusTech Group and in other critical sectors such as advanced manufacturing, defence and mining/resources.
It's through this systematic approach of designing buses for a connected world, creating a more sustainable environment and economy through the deployment of zero emission vehicles, and a commitment to local manufacturing within Australia, that will see BusTech Group continue to reach new heights as the leader in next generation connected transit.