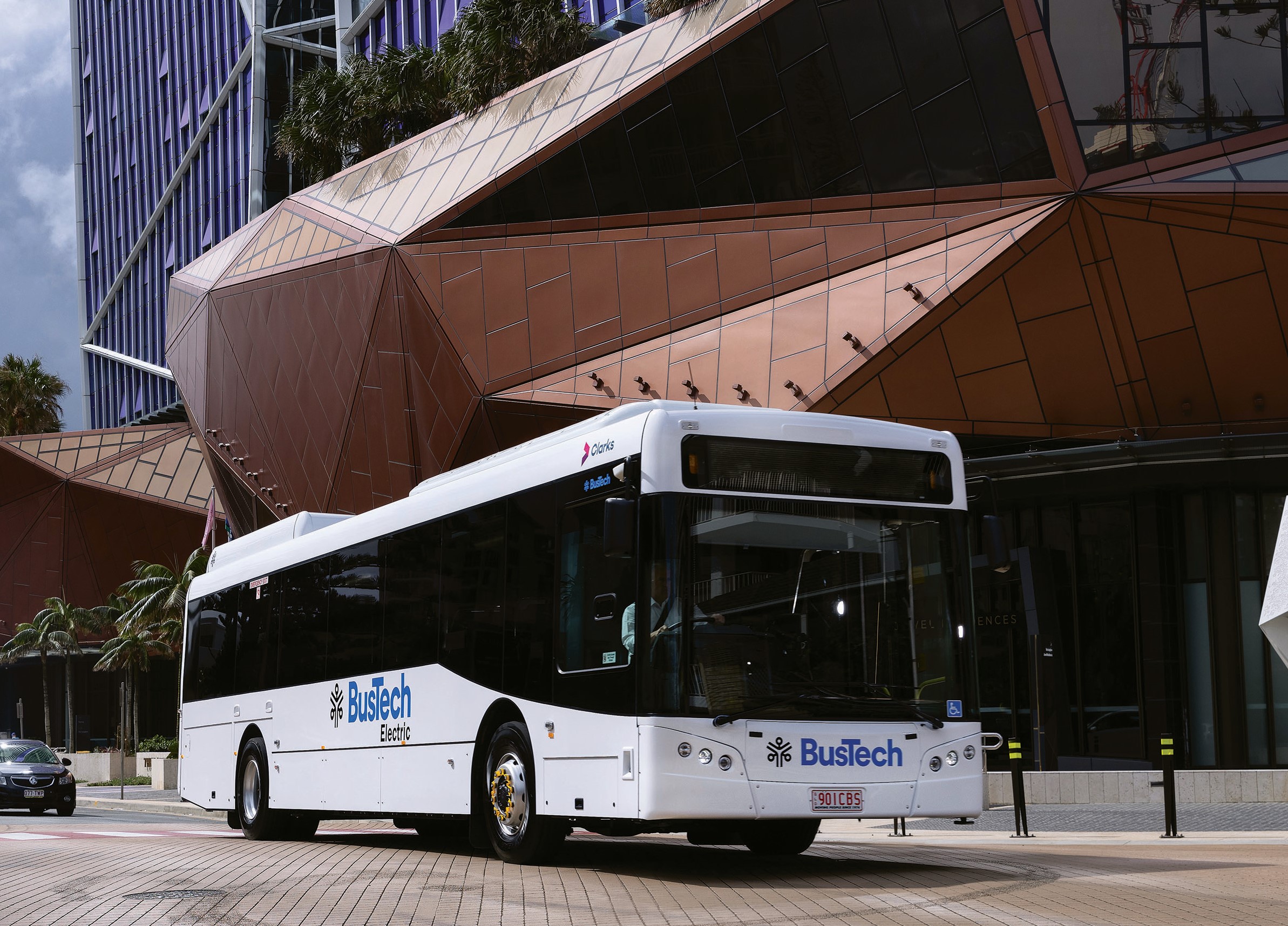 BusTech is gearing for growth as the deadline fast approaches for Australia to phase out fossil fuels in public transport.
By 2025, most States have committed to purchasing electric buses only, giving Australia's bus builders the challenge of delivering a significant number of new buses a year to manage the transition.
As one of only a handful of Australian bus manufacturers, BusTech is expanding its capacity to help meet the demand for both diesel and electric vehicles.
Chief Commercial Officer Martin Hall said, "Our flagship is the new all-Australian made ZDI-450. There are now 13 vehicles completed and, since it launched in October 2022, we have been thrilled with the vehicle's performance in service in New South Wales and Queensland.
"Not only does it have a new level of safety, style and automation, it also has the highest energy storage and longest range of any electric bus in the country.
"For the past few months, we have been very quietly focusing on strengthening our supply chain. The COVID pandemic taught us a lot about our need to be resilient and keep as much of our resource as possible in Australia.
"While other manufacturers are struggling to get the materials they need to fulfil client orders, we are exceptionally well positioned and ready to move.
"The ZDI-450 is an exciting innovation for Australia because it is manufactured from the ground up in our facility in Queensland. Even so, the lead time for major components, such as the batteries, can be up to nine months.
"This makes it critical for governments and fleet operators to plan well in advance if they want to be sure of delivery timeframes. Future planning has never been so important.
"The same goes for other models. Diesel vehicles will also be needed for the next few years until the States have sufficient infrastructure to run an all-electric bus network."
BusTech's diesel-powered vehicles are also in strong demand and compliant with both Australian Design Standards and the lowest Euro 6 emission requirements. The buses are fully fitted in Australia and built on chassis from world-leading OEM brands.
Established more than 30 years ago, the BusTech Group today employs more than 200 staff and provides vehicles to State Government transport authorities and private coach operators around the country.
The company specialises in low-emission mass mobility solutions and has options available for diesel Euro 6, hybrid and electric buses.