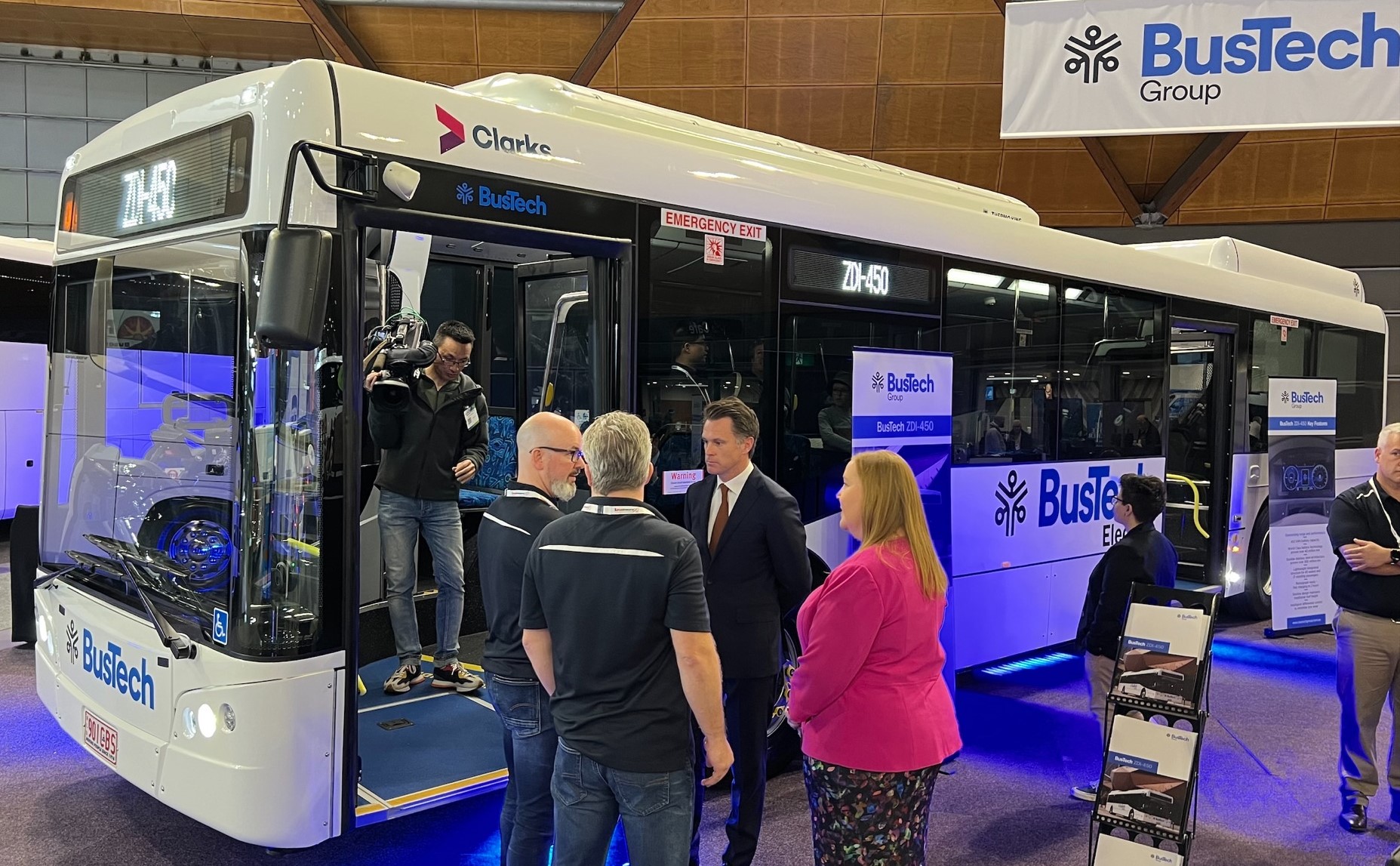 Leading Australian bus manufacturer BusTech Group has called on Federal and State Governments to prioritise local industry when developing lower emissions policy. 
Speaking at the Australasia Bus & Coach Expo 2022 in Sydney, BusTech CEO Dan Marks said while manufacturers were supported by most jurisdictions, local industry and Aussie designed and manufactured electric and hydrogen vehicle technology could play a more central role in the transition to net zero.  
"State, Territory and Commonwealth Governments have clear emissions targets, however,  more action needs to be taken to ensure we facilitate and support strong, capable and local manufacturing opportunities as part of this transition," Mr Marks said. 
"Procurement is the key lever for governments in ensuring local manufacturing and the local supply chain is supported as part of the transition to net zero emissions. Certainty driven by long-term and sustained procurement commitments are needed." 
"We are calling on governments to avoid delays in ordering buses to ensure the retention of local content from local manufacturers. The current uncertainty puts at risk local manufacturing capability." 
BusTech Group, which is 100 per cent Australian owned, has manufacturing sites in South Australia and Queensland – with a view to extend its manufacturing facilities into Victoria and New South Wales. 
Specialising in low-emission mass mobility solutions, BusTech Group has designed and built hybrid and electric buses and is currently developing its own hydrogen vehicles for the Aussie market.
Touring their new ZDI-450 electric bus at the expo, BusTech Group Director and Founder said the vehicle, designed and built with local materials, exemplifies Australia's sovereign capability. 
"Born from former tier one automotive suppliers, we manufacture quality, zero emissions buses that will help transition public transport to zero emissions in Australia," Mr Fitch said. 
"The BusTech ZDI-450 has the highest energy storage of any bus on the Australian market with 452kwH of stored energy. That gives it a range of up to 450km, reducing the total cost of ownership over the life of the bus." 
"We don't just stop at electric. We believe the solution to net zero emissions in transport is not 'one size fits all' – it's a blended approach where hybrid, hydrogen, electric and even synthetic fuels could all play a part," he said. 
BusTech Group introduced the ZDIModel to NSW Opposition Leader Chris Minns and Shadow Minister for Trade and Industry Anoulack Chanthivong as part of the Australasia Bus & Coach Expo 2022.